A President's Dinner was held at Chester Road Sporting Club on 26th September 2014.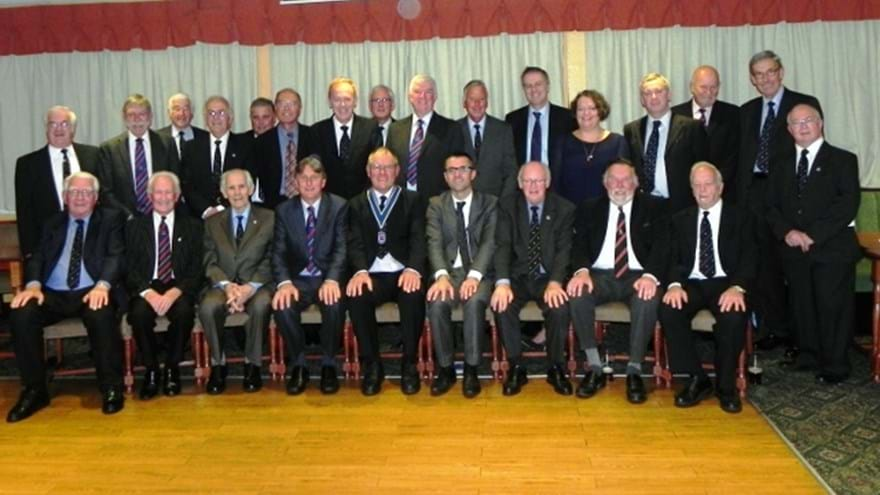 Posted on Fri 10 October 2014
A similar event had been held in September 1993 to mark the centenery of the birth of John Drake.  Past President Brian Gittins was responsible for instigating and helping to organise both of these events.
Charlie Combes, our current President, welcomed all those attending comprising 22 Past Presidents together with invited guests Tim Gulliver and the new school headmaster Stephen Brownlow.  In concluding the evenings proceedings, John Booth gave an interesting and humorous speech in which he paid tribute to several past members who had made significant personal contributions over a sustained period to the success of the Association.
Top Row from Left
Norman Broadfield 87-88  Tony Bishop 99-20  Peter Picken 97-98  David Slater 05-06
Keith Bowkett 06-07  John Atkinson 03-04  Pat Yarnold 10-11  Colin Lloyd 08-09
Peter Guy 02-03  Martin Easton 90-91  Joe Kerrigan 10-11  Ann Mullard  12-13
Andrew Moule 11-12  Tony Kidd 00-01  Peter Handley 92-93 Peter Vaughan 07-08
Bottom Row from Left
Raymond Wall 86-87  Ken Garbett 98-99  John Booth 67-68  Tim Gulliver  Charlie Combes
Stephen Brownlow  Brian Gittins 89-90  Graham Orr 79-80  David Wase 82-83