Dr Martin Willison from Canada to China.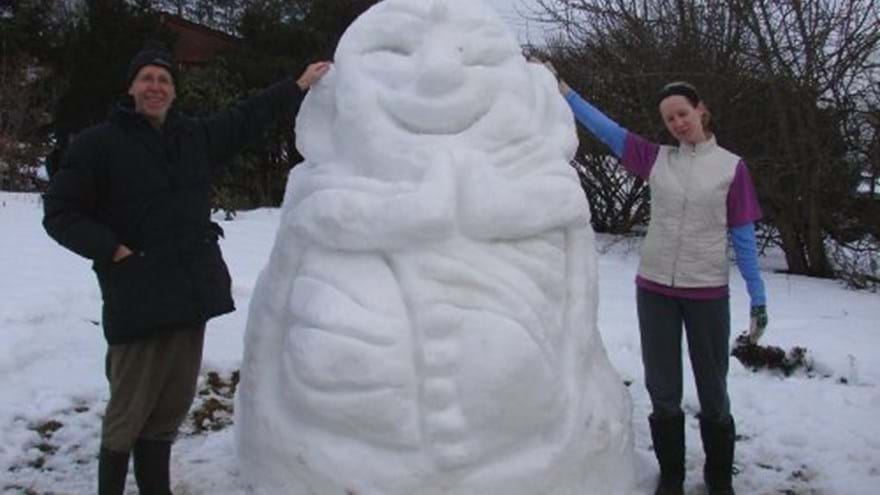 Posted on Sun 14 March 2010
Dr Martin Willison, affectionately known by his school pals as "Fumble", gained his Ph.D in Botany from Nottingham University and subsequently has taught many students over the years about environmental issues.  Now he has retired from Dalhousie University in Canada he is taking the message of conservation halfway around the world to China.   He is presently working with Chinese youth for positive change in environmental awareness in one of the world's pollution hotspots, characterised by China having the world's largest population and a fast growing economy.
He has recently been interviewed on CBC News and a fascinating 20 minute video of the interview has been published on the CBC website. Click here to view the video.
Below is a recent photo of Martin showing there is plenty of snow in Canada!