With relaxation of COVID restrictions the Association was able at short notice to hold the traditional annual summer barbeque in the Rose Garden of King Charles 1 School on Saturday 24th July. We were joined on this occasion by our friends from Kidderminster High School for Girls OGA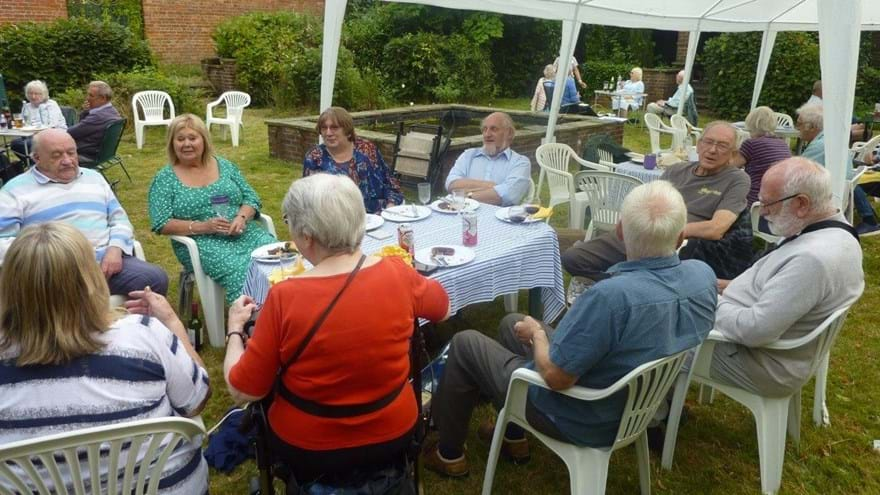 Thankfully the weather was kind to all attending the event and who were able to enjoy a superb barbeque prepared by none other than the dynamic duo, Peter Picken and David Laverty, and their band of accomplished helpers.
After the delicious food was finally consumed attention was directed to the traditional raffle for which a wide range of exciting prizes had been donated.   Our President, Stephen Wyer, clearly enjoyed organising the mechanics of the draw itself and, not least, the many hilarious situations that arose.  Our thanks to Stephen for a difficult job well done.
Photos from Summer Barbecue 2021